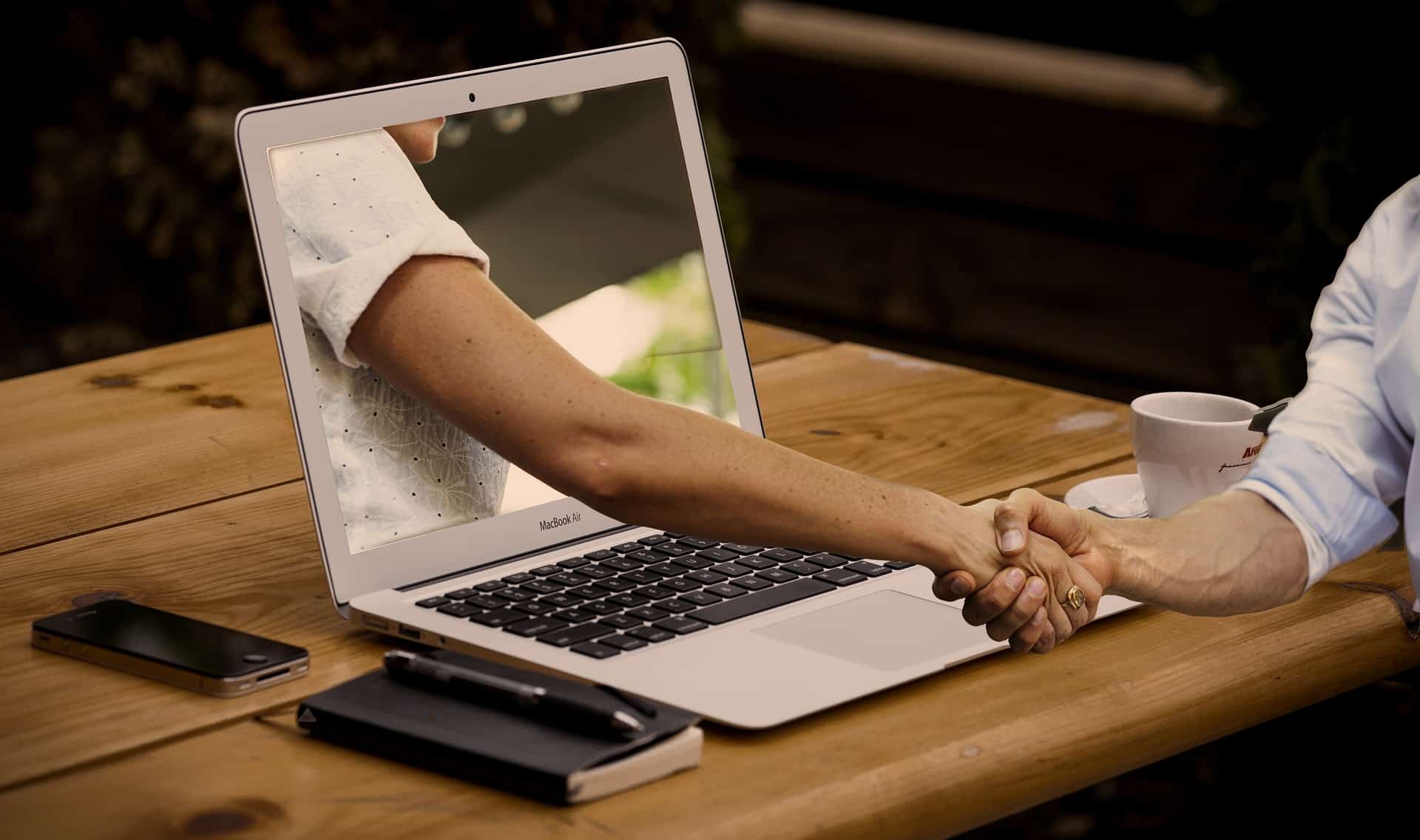 The online world. It's a strange old place.
When it comes to sales and reaching a target audience we're warned of the Blockbusters and Thomas Cooks of the world, i.e. don't evolve and do enough online and you run the risk of putting your business at risk.
We're then presented with an argument that says with too much reliance online, you are too far removed from reality and can alienate your potential customers. Your customer may feel like a ticket number in a system and develop no loyalty or long-term affinity to your brand.
So, in this world where we are more focused on digital than ever before, where online we can find our future partners, research and buy our dream homes, buy furniture, adopt pets – how important are relationships when it comes to selling? Can we leave everything to algorithms and code?
The short answer is no. Of course, the digital world is important to businesses of all shapes and sizes but our experience, and that of our customers, shows a world where relationships continue to come first and that a digital presence acts more as an extension to supporting and enhancing growth.
Mood music
Certain products and services benefit from relationship-led introductions, particularly those that meet a number of business challenges.
Relationships – or more so relationship selling – allow you to understand the "mood music". They provide that vital link to meeting both the seller's and buyer's objectives – something at the very heart of sales success and business growth.
Sometimes what you write in an email, how you present something on a website, or how you communicate in an online chat, doesn't capture those nuances crucial to understanding someone's point or sensing their requirement.
A good salesperson uses the power of relationship-building to identify and fulfill a buyer's need.
And relationship selling does not just take place at the point of sale.  It occurs through a series of interactions geared towards ensuring satisfaction, and the service thereafter.
It often results in long-term relationships with buyers and consumers, coming from a position of mutual trust, developed through the delivery of valuable goods and services.
Very often we know a business' first customers are often people they know or those referred to them by others they know. It's natural for it to be this way, and that is a good thing.
Relationship-led selling is what draws loyal customers, develops trust, and delivers value. It's also ROI-led – building a base of loyal customers is important because it can be up to 10 times more expensive to attain new customers than it is to retain previous ones.
And guess what? When your first customers are happy with you, they will become your advocates (this is certainly our experience at Sales Bond).
When really impressed by a service or a product, people like to talk about it even when no specific questions have been asked. Aim to deliver an experience that impresses your customers enough to turn them into your cheerleaders. In a digital age, your cheerleaders do you no harm online.
By all means, capture that value in a review. Demonstrate how you've interpreted your customers' mood music and bring to life the true value of relationships.