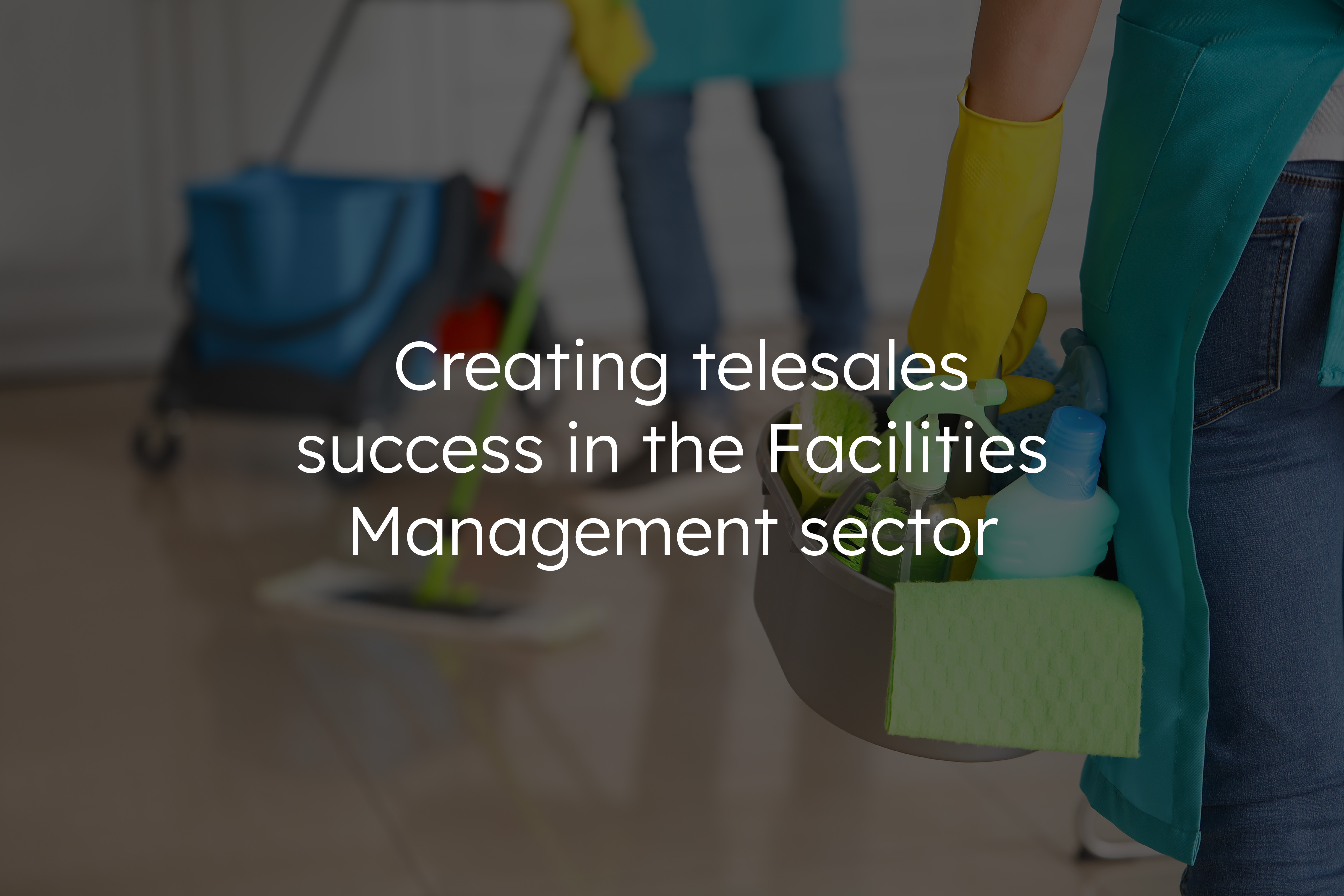 Now is the time of year when most New Year resolutions have long since bitten the dust. Making personal changes, even if it's just small ones to exercise routines or bad eating habits, can be tough to stick to.
But change in business is less of an uncertainty and more of an inevitability – and that's what we at Salesbond are always hunting for because where there's change, there are opportunities.
One of the areas where we have a wealth of experience is in the Facilities Management sector, securing appointments for SMEs who want to deliver their FM services for a commercial property.
SMEs can have the advantage of being able to offer a more bespoke and personal service than their national competitors.
The challenge is in reaching the right people, the decision-makers, at the right time.
To deliver an effective campaign Salesbond will help the Facilities Management service provider source prospect data. This may be via our broker service or it may be using live construction lead data such as Glenigan or Barbour ABI. We also find that some of our clients may have their own good little black book of contacts, they just never get around to keeping in touch with them!
Large companies, the ones SMEs really want to do business with, will often employ a facilities manager to review their contracts for hard and soft services on a regular basis to make sure they're getting the best service and value for money.
That could include hard services such as electrical, mechanical, fabric maintenance, water hygiene, and compliance services, or soft services like security, cleaning, grounds maintenance, interior plants, pest control, general maintenance, or vending.
All Facilities Management services are likely to come up for review, but the chances of contacting a company at the crucial moment can be slim.
That's where Salesbond's approach could make all the difference. We understand that sales is a long-term strategy and recognise the importance of building a strategic pipeline of opportunity.
We leave no stone unturned to make the connection, using outbound calling, emails, direct mail, and LinkedIn.
But we also know that the decision-makers might not always have time to answer us, maybe they're currently quite happy with their existing supplier or they ask to get in touch again when a service is up for review.
Building valuable prospect records for us to book from in the future is key and it's what gets Salesbond such fantastic results in this sector.
To discuss working with Salesbond, get in touch here.