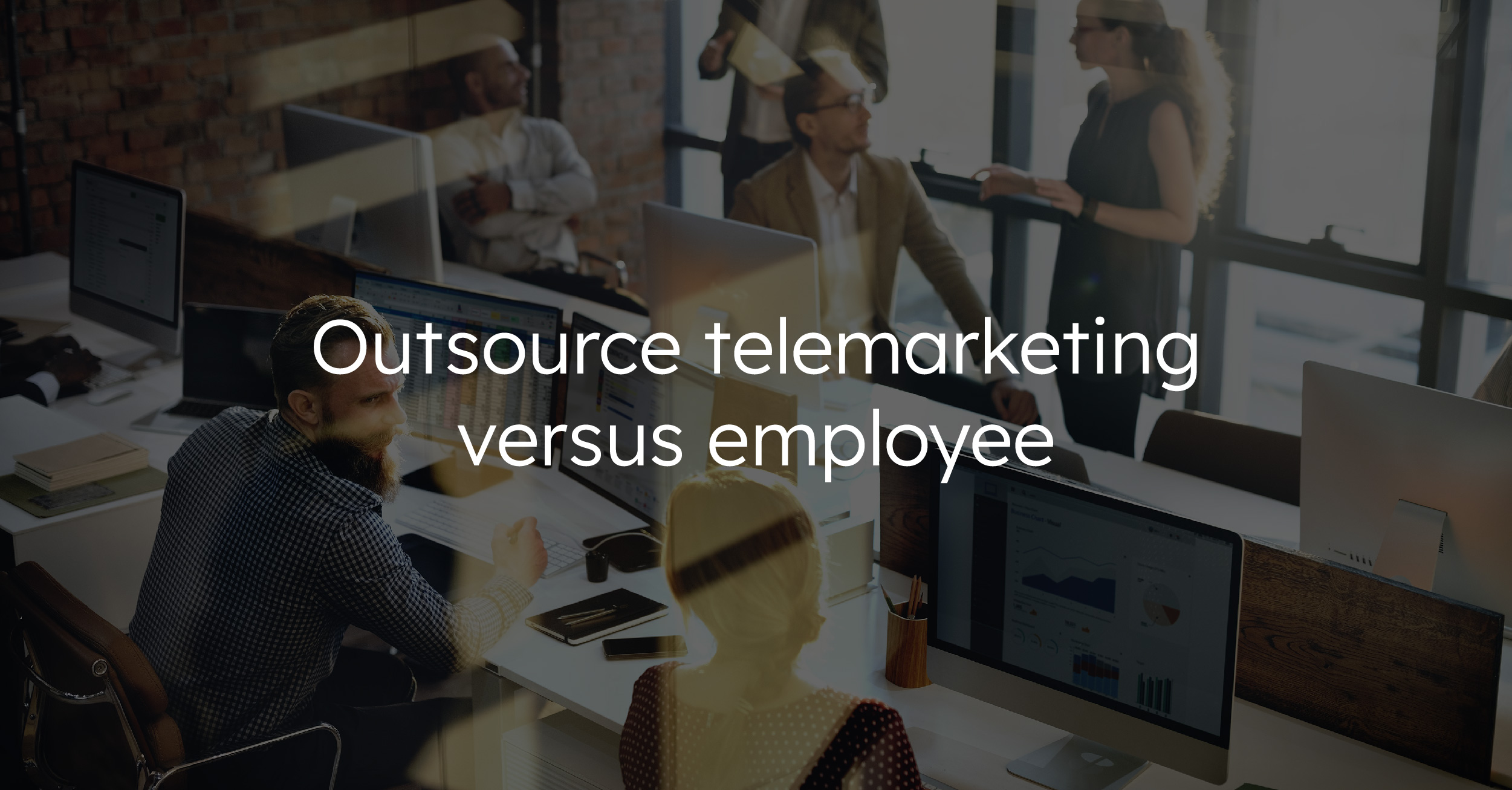 If you want something done properly, do it yourself …
How many times have you heard people quote that? And sometimes, in some situations, there's no doubt that the DIY approach can be a good one.
But when it comes to telemarketing, the opposite is true. If you want it done properly, get an expert to do it!
Outsourcing your business's telemarketing to Salesbond isn't just about saving time, money, and hassle, although it does all of those things, it's also about having access to outstanding sales ability as and when you need it.
Successful telemarketing relies on a consistent and persistent approach. Using existing members of your team to do the job as and when they are available could mean you lose the continuity and focus needed to build up a relationship with potential customers.
Having that is all-important in creating a pipeline of opportunity which allows an agent to effectively develop a campaign, understand how and when to manage callbacks, and take the appropriate tailored approach to deliver results.
So why not just hire in-house telemarketing staff? The answer is, that can be easier said than done, and more costly than you might imagine. Finding agents who are exactly the right fit for your business is likely to be a challenge, and require the extra time and expense of training before you even factor in the ongoing overheads of having someone on the payroll.
By outsourcing your telemarketing, you have all the benefits of highly-skilled and motivated agents working on your behalf to a budget that can be predicted and managed by you – without any days being lost to annual leave or illness.
Instead of paying in-house staff expenses every month, regardless of your business cycles, sales patterns, or seasonal fluctuations, outsourcing gives you far greater flexibility. If you identify an opportunity to ramp up a campaign, Salesbond can simply dedicate multiple agents to work on it, increasing the intensity when it's most likely to reap dividends.
And it isn't only the people which outsourcing brings to your business, it's the processes which maximise returns for our clients too.
Salesbond's CRM (Customer Relationship Management) system captures data in the most efficient way, meaning valuable information such as number of calls, decision-makers identified and spoken to, warm leads, and appointments booked can be measured and analysed.
Why waste time, effort and expense, and still risk a DIY disaster?